Unmade, Global Fashion Software Company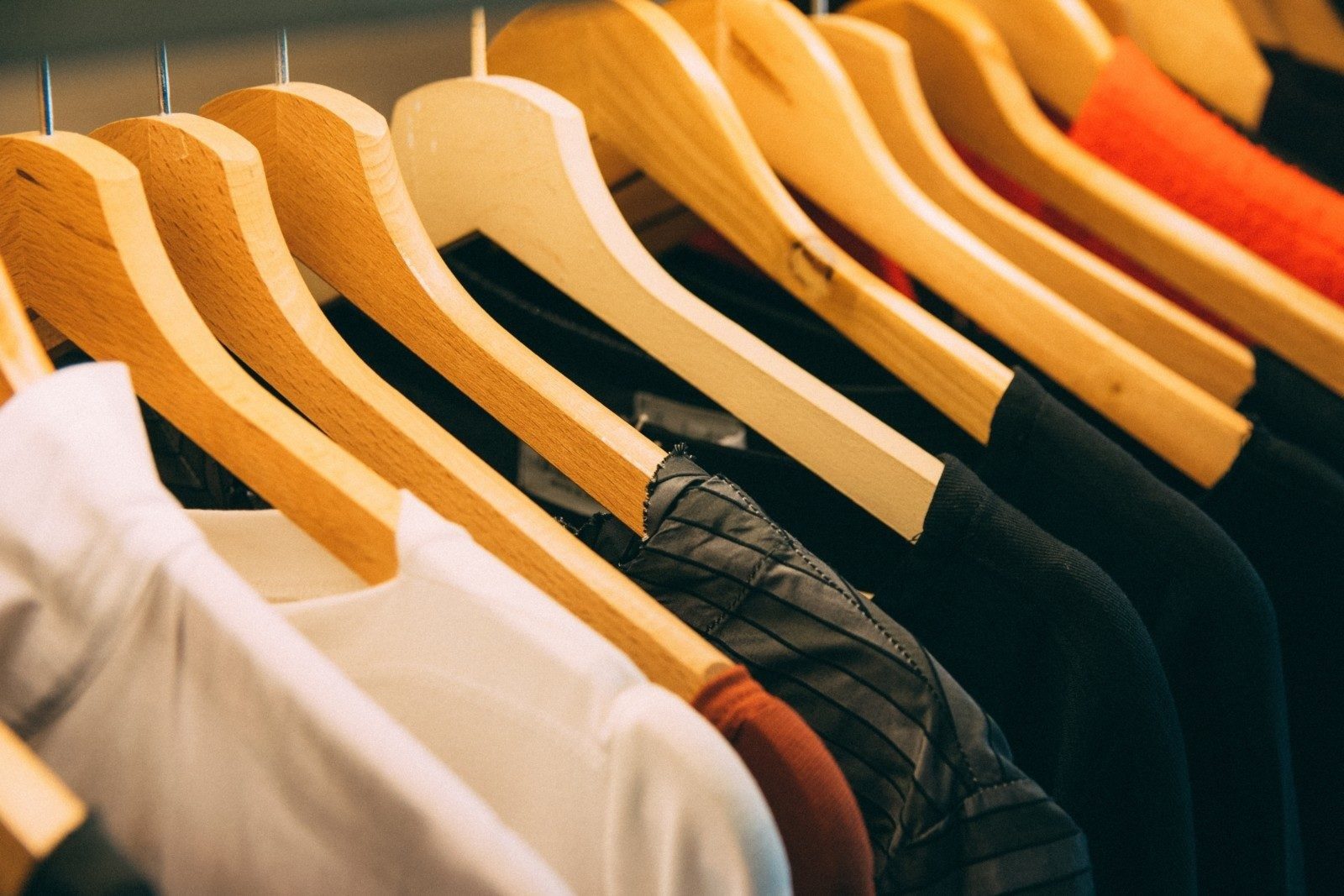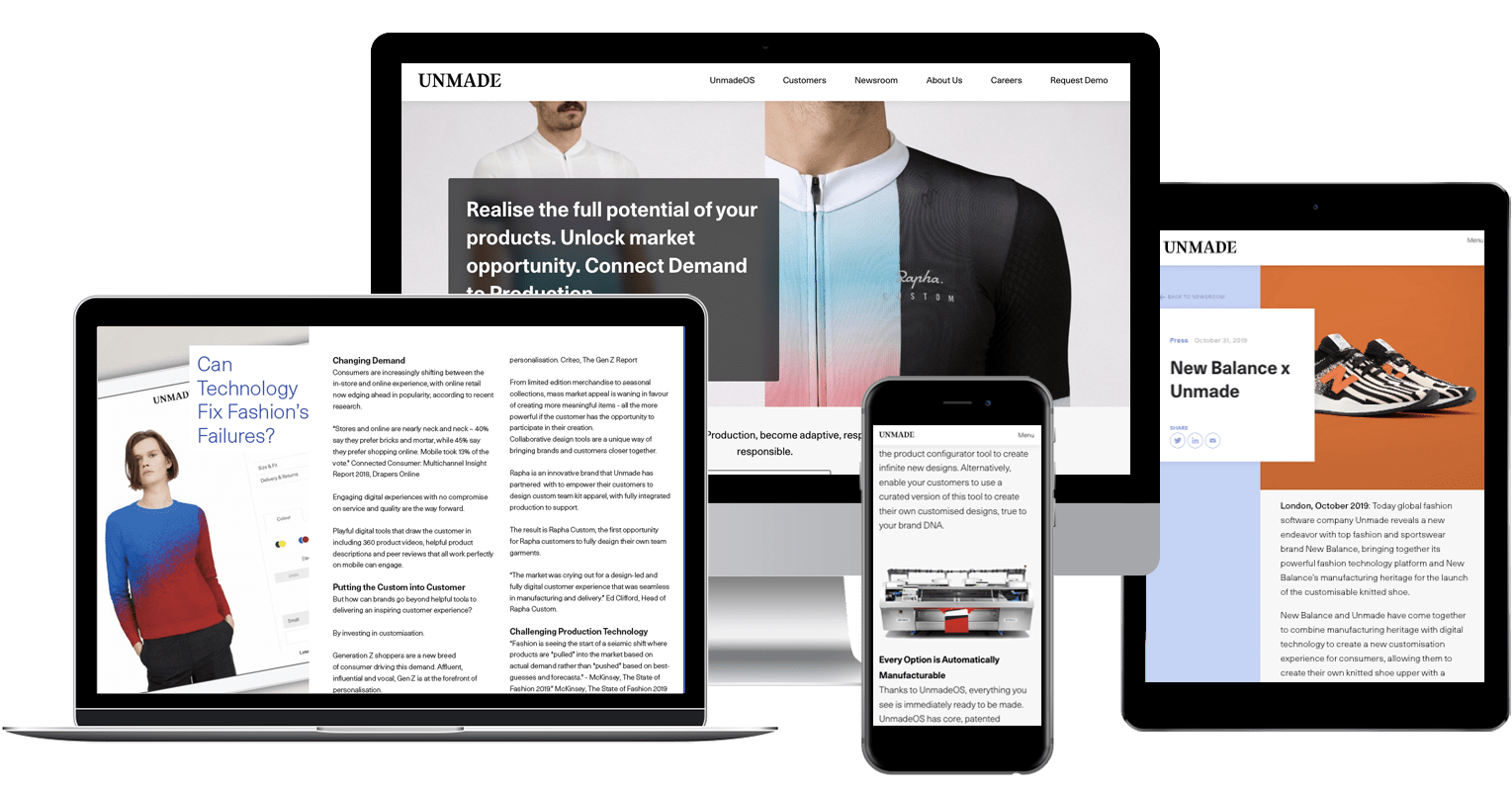 How do you elevate an ambitious brand voice to the same level as their commercial goals?
Unmade is actively changing the clothing industry, fighting fast-fashion with innovative technology to turn unsustainable supply and demand practices the right way round.
At Eleven, we love nothing more than a good market disruptor, and Unmade offered us just that. Already forming great brand alliances, Unmade was in a prime position for growth when we were brought in to align and elevate their brand voice.
What We Did
Strategy
Beginning with a facilitated workshop, we distilled key insights into an objective review report, and brand framework. This aligned communications across all aspects of the business, to build the brand profile and advance partnerships through consistent and compelling messaging.
Tools
A technical infrastructure was designed to deliver the same sophisticated interactivity and immersive experiences seen in mobile applications and desktop software. Specifically focussed on supporting an ongoing pipeline of content throughout the website's lifecycle.
Content
Content was designed to address stakeholder needs and questions across all stages of the customer lifecycle, ensuring consistent value delivery across digital channels. Unmade insights also provides a voice to the people behind the brand, highlighting the personal passions that power the company.
Eleven have been integral to the content generation at Unmade. From the initial workshop it was clear that Eleven understood us as a scaling startup and worked closely with us to create thought provoking and well researched content.
Ellie Savage, Unmade Marketing Manager
Unmade's software operating platform UnmadeOS offers fashion and sportswear brands the opportunity for efficient production on demand without compromising on design.
We are proud to be supporting a company bringing crucial changes to the industry, and believe the valuable partnerships being formed will shape a more sustainable future.
Find out more about the brand and their innovative software on the Unmade website and gain further insight into the industry on the Unmade blog.
Work with us
Ready to create smarter content and achieve commercial goals?