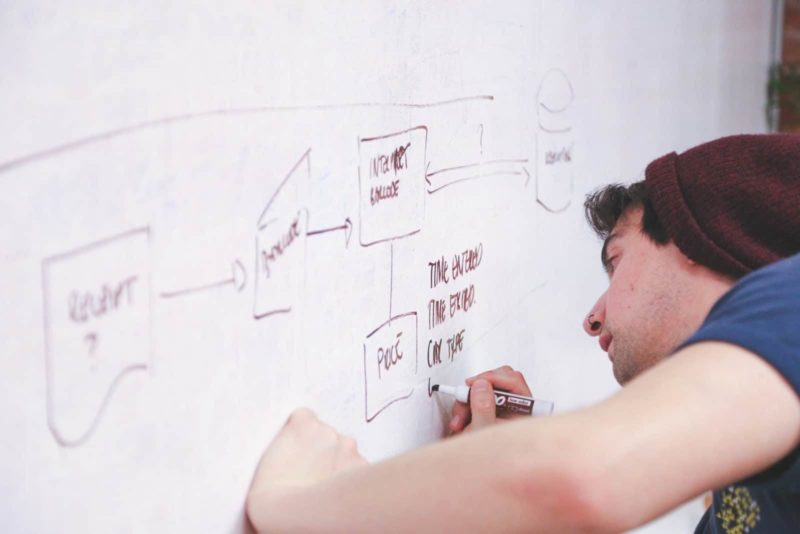 Welcome to another series on the Discerning Digital blog! We're going to share with you our process for breaking digital transformation into four separate projects over the next few weeks.
Digital transformation is more pervasive and urgent than ever before. Digital disruption is transforming all aspects of business from supply chains to HR. While most businesses are already in the process of imbedding digital technologies at the heart of what they do, the very phrase 'digital transformation' commonly conjures up an image of time, money and resource being poured into an all-consuming project.
We're all about practical digital transformation that works for clients of different sizes and we're going to let you into a secret – you don't have to do it all at once.
Digital transformation can be broken down into standalone projects, allowing you to keep control of the costs and time involved. We've defined a process for digital transformation and in this blog series we're going to show you how to break it down into manageable projects.
Turn digital transformation into manageable projects
Part One: The Assessment Stage
Part one of our series focuses on the crucial first step of the process - conducting a digital assessment to find out where you compare against your competitors, what you need to do to stay ahead of the curve and the insights you need to prepare your roadmap for change.
The Starting Line
The key starting point in any digital transformation is identifying where you currently stand and defining where you want to be. What are your current digital capabilities? What are your goals? These may be as focused as implementing a new CRM to improve efficiencies, or more aspirational, for example to convert more customers online. Whatever your goals are, knowing how close or far away you are to achieving them is vital - which is exactly what your assessment should help you to define.
What's In an Assessment?
When we do an assessment with a client, we take a holistic view looking at all aspects of the business, examining your business objectives, digital history, company culture and digital aspirations. Remember again, that these recommendations can be achieved at different times – what's important here is to get the information you need to create your plan.
Here are the areas and activities you should be prepared to cover at assessment stage:
Website - Structure, content, functionality, design.
Search - SEO and PPC.
Email - Newsletters and marketing emails.
Reputation - Social media, digital PR, compliancy.
Data - Customer marketing data, web analytics, business risks, compliance and legal responsibilities associated with digital data.
Provision - Digital services and suppliers.
Process - Sending emails, updating the website, viewing analytics, responding to social media enquiries.
Reporting - Identification of KPIs and reporting requirements.
Digital Benchmark - Topline review of your competitors to document them and give an objective opinion of their activities.
The Benefits of an Assessment
The biggest benefit to conducting an assessment is the control and context an independent review can give you.
For example, analysing your digital data activities will help you preclude any potential legal risks and pitfalls; while getting a digital benchmark gives you crucial insights into the activities and performance of your competitors, helping you stay ahead of the curve.
An independent review can help you make empowered decisions, either with your in-house team or your existing or new digital suppliers, putting you firmly in control of your digital activities.
The First Step on Your Transformational Journey
Your assessment will benchmark your current digital position and should give you the insights and recommendations you need to start planning your roadmap for change. We strongly believe that digitisation is an opportunity that businesses of all sizes can take advantage of, and it all starts with a plan.
We hope this post has inspired you to imagine how manageable digital transformation can be within your business.
If you'd like some guidance on the stages of transformation or to conduct an assessment, get in touch with us today.