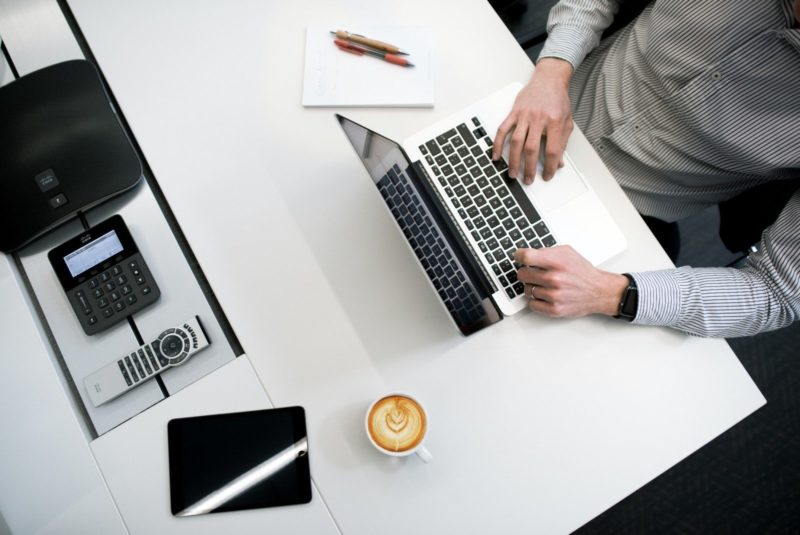 Digital transformation is well documented in the commercial space, as more and more businesses turn on to the competitive benefits, if not imperatives, of embedding digital at their core.
What's clear is that these digital imperatives are becoming as urgent for our public sector organisations and services as they are for our businesses.
Discerning Digital MD Richard Lucas gives an insight into what digital transformation for the public sector could look like. Using council services online
A Shared Imperative to Transform
"Digital adoption in the public sector has been a mixed bag up to this point.
"News this week that the NHS is to receive over £4bn to invest in a range of digital services helping patients and doctors has been met with cautious optimism, coloured with rumblings about previous failed digital investments, most notably the Care.data debacle.
"I believe it's a move in the right direction and an important acknowledgement of the role digital can, and should play in our health services.
"In my mind, the drivers of public sector transformation overlap heavily with those of digital business transformation.
"The connected customer becomes the connected citizen who wants to book appointments and access services online, simply and easily, while the pressure to reduce costs and streamline processes is certainly relatable.
Understanding the Challenges
"That said, it would be imprudent to discount the sizeable challenge digital poses to the public sector.
"With complex legacy infrastructure in place, regulatory and funding issues, the enormity of data security and other digital risks, not to mention the responsibility for delivering core services that keep our communities running, there's no argument from me that the job to utilise fully the digital opportunity is not a small one.
"What's particularly interesting to me is that these are very similar to the challenges reported to me by my clients, leading digital transformation in commercial enterprises.
The Importance of Building a Digital Culture
"A report from the last annual conference of the Society of Information Technology Management (SOCITM), the body charged with leading and promoting IT in local government and the public sector, drew my attention.
"Diginomica reporter Derek du Preez noted that the desire to lead digital transformation was varied among the attendant local government attendees:
"I think the biggest blocker to any sort of digital revolution in local government is the fact that the people running a lot of these organisations have no real desire to change the way things are done."
"This to me is the crucial point, and more important than wrangling over legacy systems and funding issues - if the desire to lead digital isn't there at the top and being built into the organisational culture, any digital opportunity is likely to remain unrealised.
Digital transformation of public services
Can the UK Become a Leader in Digital Public Services?
"These challenges shouldn't discourage us from pushing forward. The success of GOV.UK demonstrates that strides can be made to make services 'digital by default' in the face of such pressures.
"I'd argue that public bodies at all levels need to think beyond the difficulties of implementing transformation, embrace its changing nature and visualise a new era for public service delivery, which places digital at its heart.
"Government digital champion Martha Lane Fox and founder of Doteveryone articulated this perfectly when she replied thus to a call by Minister for the Digital Economy Ed Vaizey for input into the UK's digital strategy:
"We need to reinvent our public services so that they are fit for purpose for the modern age.
"One of the reasons I set up Doteveryone was to show how we could radically reinvent public services in the years to come. I hope Government will help fund this visionary and important work to explore the future of our public services in the network age."
What is your vision for digital public services? We'd love to hear from you