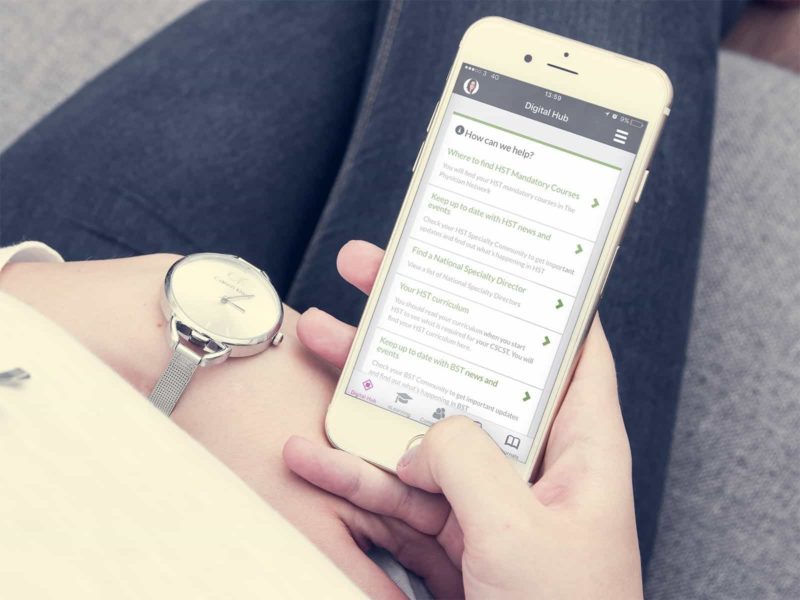 We are thrilled to announce we have worked with The Royal College of Physicians of Ireland (RCPI) to launch a new mobile app helping trainee clinicians take control of their learning experience to become world-class physicians, marking a key milestone in our digital transformation partnership.
The app is already empowering busy medics to keep on top of their training and continuous personal development requirements amid busy schedules and time required in clinical environments.
Bringing together the extensive services offered by RCPI to their users in a single place with quick secure access avoiding the need to repeatedly log in, users can seamlessly access learning materials on the go, book onto courses and events and network with other medical professionals from the same disciplines.
RCPI is one of Ireland's most prestigious medical training organisations, helping doctors to become world-class specialists since 1654.
Discerning Digital is one of the UK's first dedicated practical digital transformation consultancies, helping businesses reinvent for the future with digital tools, products and services.
A Digital Transformation Milestone
The app launch marks an important milestone in an ambitious digital transformation project for RCPI, designed to further engage its existing membership and extend its reach into overseas markets.
Discerning Digital is RCPI's digital strategy and implementation partner for the project, now entering its fourth year.
Working closely with RCPI's teams, Discerning Digital has already delivered complex system integration to power RCPI's digital ambitions, including the achievement of Single Sign On, enabling members to login only once to access multiple digital services, get greater personalisation and make crucial time savings.
A bespoke data processing tool has transformed how RCPI manages multiple data flows, system integrations and vendors, and saved the business in excess of €30k annually with automation.
A new mobile-first website supports medics on the move to book courses, access journals, join physician networks and register for events on their choice of device.
The launch of the RCPI app is a great moment for us and for our members. They told us they needed better access to our services that make them world-leading clinicians, and they needed the flexibility to work when they could, wherever they were. The RCPI app helps them do this and more.
RCPI Deputy Chief Executive Officer Joanna Holly
She added:
"Discerning Digital has been a committed and insightful partner and we're looking forward to the next stage of our transformation, as RCPI continues to grow as a global business."
A Meaningful Customer Experience
Discerning Digital MD Richard Lucas said:
"Creating a meaningful customer experience that delivers true value is of the most powerful reasons to invest in digital transformation. This is something RCPI understands really well and why our partnership has been so valuable.
"Building the RCPI app has helped us reach time-poor clinical trainees and support them in the most efficient, effective ways. It has also given us key insight into the technological transformation opportunity that exists in healthcare and highlights why more organisations need to be as proactive in the technology space as RCPI."
View our digital transformation projects