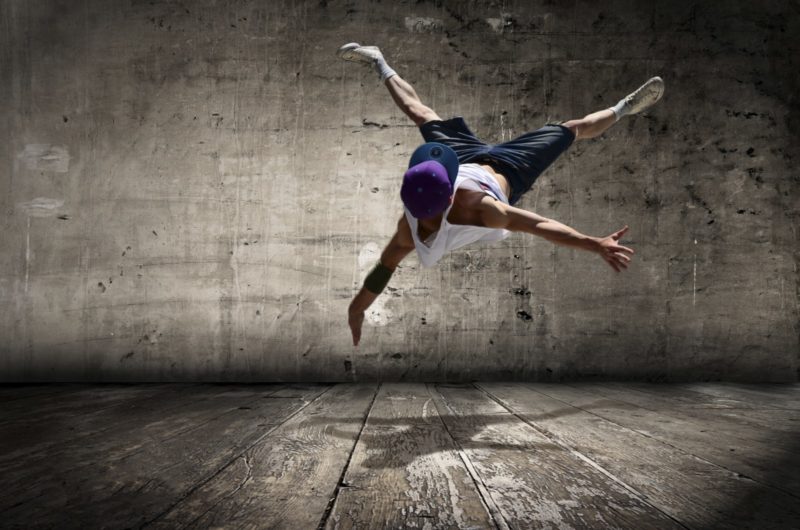 Agile methodologies are a popular delivery framework usually associated with building websites , software and technology solutions.
Working in an agile way in this sense means moving away from 'big bang' launches, complex documentation and immovable project plans.
Instead, you work towards smaller, quick release cycles and greater collaboration to encourage flexibility as the project progresses and even changes, as tends to happen.
You get fewer unforeseen problems, less risk and faster tangible change.
But the principles of agility have the potential to transform more than your technology processes.
With digital transformation an imperative for businesses that want to stay competitive, embracing an agile approach could help you deliver real change rapidly across your organisation.
CEOs are getting pressure from shareholders to rapidly transform their businesses and operate at digital speed. It's for this reason that we've had to ask, 'How do we change our company to satisfy our customers?'
Duncan Tait, Corporate Executive Officer, SEVP, and Head of Americas and EMEIA at Fujitsu
The Business Case for Agile
New research by Forbes Insights evidences the business case for agile.
Surveying over 500 C-Suite enterprise executives, 'Achieving Greater Agility: the Essential Case for the C-Suite' found that an overwhelming majority, 92%, believe that organisational agility is critical to business success, with 84% agreeing that organisational agility is necessary to succeed in digital transformation.
In particular, businesses that had achieved organisational agility reported impressive commercial results, including:
41% of respondents say profits and/or revenue have improved because of agility
50% credit agility with their ability to be faster to market
47% credit agility with helping them make faster decisions
47% say agility has helped with responding to and meeting customer/consumer expectations
The business case is clear, however embedding agility can be challenging, particularly across traditional businesses, with the report revealing that only 27% of respondents consider themselves highly agile.
How to Adopt Agile Thinking
The key principles of agile thinking are founded on close collaboration, frequent delivery of work and a focus on flexibility and iteration.
Adopting these principles across your business could greatly enhance  your chances of successful digital transformation.
1). Close Collaboration
In a software context, this principle encourages closer relationships between your technical teams with business teams. But the most digitally-mature businesses we know have applied this thinking across their business as a whole.
Digital transformation can't exist within a silo, and shouldn't be relegated to the responsibility of one team, typically IT or marketing. It must be visibly supported from your senior teams down, and the objectives and goals clearly communicated.
Having traditional business units communicated with your digital teams or partners encourages buy-in across the organisation for your transformation goals in the short term and foster important idea generation in the long term.
2). Frequent Delivery of Work
Viewing digital transformation as an overarching piece can be daunting, and our clients have found implementation to be one of the biggest challenges they face.
With integration and technology changes and cultural pressures from within the organisation, it doesn't take long for obstacles to threaten your progress.
But taking an agile approach means you can identify your priorities and break them into a programme of smaller projects, with timelines for each.
This way, you keep the momentum you've worked hard to build, and the faster results will keep your stakeholders engaged, making it easier to keep pushing forward.
3). Flexibility and Iteration
Digital transformation isn't a linear process, and your approach shouldn't be either.
Embracing flexibility and leaving room for changes to your project that only become obvious during delivery is all part of developing your agility.
Keeping steadfastly to an arbitrary set of deadlines runs contrary to becoming a digital business.
Instead, trust your teams and encourage innovation even during delivery. Integrating a new system or building a new website are processes that benefit from creativity, and great ideas shouldn't be stifled, even if inconvenient.
Empower your teams to make changes and iterations as they go, and you will foster vital innovation to raise aspiration across your organisation.
Agility plays a significant role in accelerating production cycles, enhancing product development, spurring collaboration, and supporting fail-fast strategies for digital transformation and innovation.
Forbes Insight
Greater Agility for a Digital Future
Becoming an agile organisation is virtually synonymous with becoming a digital business, both built on responsiveness, efficiency and a culture of collaboration.
Fostering these principles across your organisation could help you deliver lasting transformation to keep your business ahead of the curve.
Interested in finding out more?
Contact us today for help on implementing an agile business plan