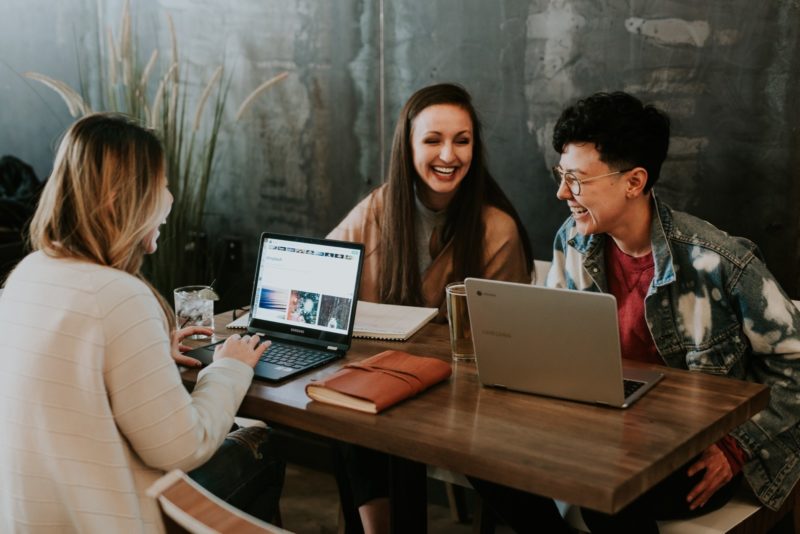 As businesses continue to invest in their digital journey, the question remains whether their teams have the right digital abilities to join this journey.
Discerning Digital MD Richard Lucas has some thoughts on why this issue is important to all of us.
Mapping Digital Exclusion
"When you work in digital, it's all too easy to take the internet and its applications for granted. I know I'm guilty of assuming everyone enjoys the benefits of technology as much as I do but a recent piece of research reveals that this simply isn't the case.
"UK digital skills charity Go ON UK has produced a digital exclusion heatmap, highlighting areas in the UK where people are most lacking basic digital skills.
"Not only did it reveal that over 12 million adults lack these skills, but 1.2 million small businesses do too. This is a truly startling statistic, and one that we simply must pay attention to.
"Go ON UK CEO Rachel Neaman said:
"Digital competency is an essential skill for everyone and we believe that without urgent action the nation's lack of basic digital skills will continue to hold back economic growth, productivity and social mobility."
The digital skills risk to your business
The Risk to Us All
"The map raises concerns not least about the welfare and parity of opportunity for individuals without the skills to perform basic digital functions, but also highlights the real cost to the economy and country as a whole.
"23% of UK businesses are lacking fundamental abilities in digital, and this fact affects all of us.
"Although I'm very much of the opinion that digital is a huge opportunity for businesses, it would be naive to discount the threats posed also.
"The internet has ensured that it's never been easier, cheaper and more accessible to start and run a business successfully. But without fundamental digital capabilities, traditional businesses are at risk of being superseded by smaller but more capable businesses.
"This paucity of skills could allow overseas suppliers with the right skillset and fewer barriers to entry to take work out of the UK. This is where the risk becomes becomes of national significance.
Transformation and Responding to the Digital Skills Threat
"Digital transformation isn't going to become less pertinent anytime soon - only more. This report evidences that businesses must identify and respond to a lack of skills internally, to get fit for purpose in a digital age.
"I've said it before, but digital transformation at its heart is less about systems and processes and more about the people, mindset and skills.
"To benefit from the internet and any digital investment you're considering, it's imperative your teams are on the same journey with you.
"Everyone at all levels of the business should understand why transforming is important and what role their skills will play in the future of your business, and potentially the future of the country.
"Taking everyone on the journey of digital transformation and breaking down silos within your business will be difficult if you underestimate their basic digital abilities.
Digital skills are the key enabler of our century. The internet is the most equitable tool of our time. It's a tool your people need to understand - starting with basic digital skills.
Nick Williams, Director of Consumer Digital at Lloyds Banking Group