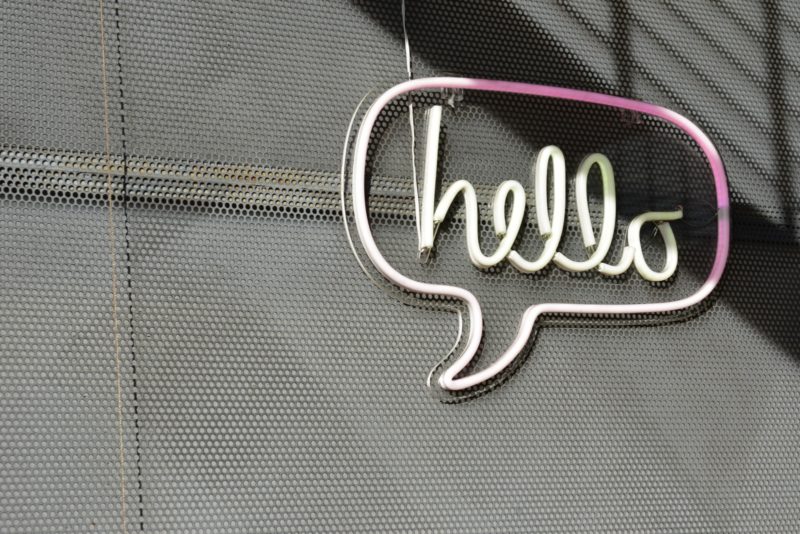 Whether you work for a start-up business or long-established company, or you're a business founder yourself, you've no doubt had to adopt a new marketing strategy since Covid-19 turned the world upside down.
Hopefully, you've been able to adapt to the changes brought by the pandemic without loss, and you may have even been able to turn the new way of working to your advantage. 
In this article, we'll briefly review what goes into a marketing strategy and why it helps to be flexible.
Six steps to shape your marketing strategy
Depending on the size and nature of your business, your marketing strategy will encompass different elements, but these six steps hold true to all businesses.
1. Get to Know Your Customers
Begin with research. Whether selling a service or product, a business offering needs to appeal to customers' wants and needs, which will be continually changing. Take the time to understand your customers, their goals, the barriers they face, and what influences them. Over the past few months, we've worked with our clients to reassess the drivers and pain points their target personas now face in light of Covid-19.
A really useful but often overlooked way to get to know your customers is to simply ask them! Consider the addition of a customer survey to your website, or sending a brief set of questions in an email. You may be surprised at the response, especially from existing customers who will appreciate you taking the time to listen. One-click responses work best as they ask for minimal effort, but be sure to provide a way for further engagement, even if it's simply an email address or social media account.
2. Think SMART
Marketing is of course just one area of your business, while every aspect will have been impacted in some way or another by the global pandemic. The impact of Covid-19 can not be underestimated, even if your business was always home-based, the changing political, economic, social, and technological factors will have an influence. Review your business goals in order to create a marketing strategy that's SMART:
Specific,
Measurable,
Achievable,
Realistic and
Timely.
3. Provide the Ideal Customer Journey
The cancellation of traditional trade shows, conferences, and networking events has interrupted many opportunities for lead generation and customer engagement. However, digital technology has levelled the playing field for national and international business at a time when face-to-face meetings are no longer the go-to.
So, what does your new customer journey look like? How can you shape a new sales funnel to support awareness, interest, decision and action?
Can you take your event online for example? We've found webinars to be a great addition to the customer journey for ourselves and our clients. Webinars act as an opportunity to engage leads with valuable content and provide an accessible Q&A forum. What could previously take months of scheduled face-to-face meetings (that - let's be honest - are liable to last-minute cancellations or take up significant time only to be less fruitful than anticipated) can now be massively expedited. There's no reason why this couldn't be the case earlier, but Covid-19 has ushered in a change to business culture forcing out traditional methods and it's time to review new channels available.
4. Keep Brand Building
Your marketing strategy is reliant on the strength of your brand, for tips on where to start with this check out How to Begin Brand Building. The key term here being 'building', as it's a continual process. In order for any marketing campaigns to hold weight with your customers, you'll need to stand out in a market that is forever shifting. Continual competitor analysis will help ensure you can have confidence in your USP (unique selling proposition), and a refreshed brand framework will help guide content production including internal and external communications.
5. Create Valuable Content
Digital marketing will no doubt be a strong focus of every marketing strategy now, with content marketing at its core. Content needs to be valuable to readers and optimised for search engines, see our previous article on Why Your Website Matters in Content Marketing. In a climate of digital noise, there's little room for the hard sell when it comes to customer engagement. It can be difficult to know where to start with a content roadmap, read Don't Start With a Marketing Brief for more on that.
6. Get the Best Tools for the Job
Finally, is your martech stack (suite of marketing technologies) up to scratch? We're generally supporters of SaaS technologies (software as a service) at Eleven, as they allow short term subscription models rather than long term commitments which can scupper finances further down the line.
Technology needs to support your strategy, not the other way around. It can be tempting to invest in flashy new services, but ultimately, if a technology is not required by the strategy, it could soon become a wasted resource. There is no one-size-fits-all solution and no doubt you'll go through a lot of different tools throughout the growth of your business. Some of our current go-to tools include Zoom (obviously) and Google Meet, GoogleAds, Hubspot, WordPress, Google Analytics, TweetDeck and Buffer to name but a few.
Flex is Important
No matter the size, scale or nature of your business, Covid-19 has proven how flexibility is key.
While companies that have invested in digital transformation are now ahead of the curve, it is incredible to see how fast a whole range of businesses have been able to introduce new processes to improve efficiency and online experience how that it has become an essential requirement rather than a nice to have.
Smaller businesses hold an advantage in being able to move quickly with a reduced hierarchy of decision-makers, which can be especially important when the rules of engagement (Government imposed restrictions) are subject to change on a near immediate basis, although a reduced budget presents the other side of the coin.
The flexibility of suppliers can be crucial here. At Eleven, our clients often opt to reserve our services as a bank of hours rather than commit to a large scale end-to-end project. This isn't to say large scale projects can't be completed, rather there's the flexibility to shift priorities if and when required without loss.
You can learn more about our services on our How We Help page.
Is your business digitally fit for the future?
Answer our short questionnaire and we'll send you a personalised report