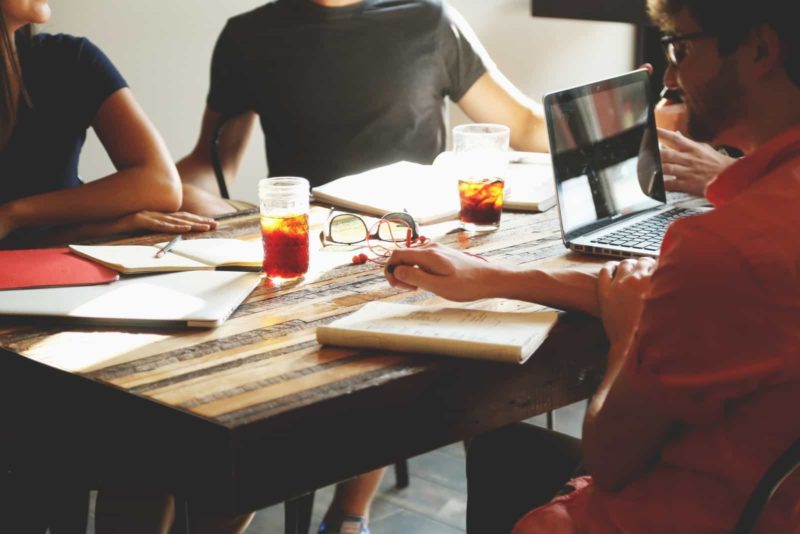 Execution is arguably the riskiest part of digital transformation.
Even the most enthusiastic and bought-in teams can lose momentum when practical delivery challenges threaten to derail a transformation project.
A recent report by Fujitsu revealed that UK businesses are losing half a million pounds per cancelled digital project.
These types of reports do little to allay the fears of business owners faced with the task of embedding digital into their companies, namely the cost, concerns around transparency and a lack of the right skills.
Co-opted working could be the answer.
What is Co-opted Working?
With roots in the software industry, co-opted working is widely growing in popularity.
The phrase describes a situation where a business engages the services of a consultant or contractor team or individual who works closely with or within its existing teams.
Unlike a typical consultant role which operates very much externally, co-opted working facilitates close relationships and processes between the internal and external teams.
How Can Co-opted Working Help Me?
We spoke to agile expert Martin Bate to get his insight.
Martin has been working with software development teams for 20 years, and has been an active member of the lean and agile community since 2010. Now, committed to continuous improvement and learning, Martin helps teams as a Scrum Master and Agile Coach, across leading businesses including Tesco Bank and Golden Charter.
Here he gives us his thoughts on how co-opted working could address some common barriers to transformation delivery.
1) Budget
One of the biggest bugbears around digital work for clients is often a lack of clarity around budget, particularly with intuitive development projects where the scope or requirements can change frequently.
"Co-opted working can help businesses to manage their budget by offering increased transparency of progress - the 'flex' in any intuitive or lean development approach is typically around the scope of what is being delivered.
"It is important to be able to prioritise that the highest value outcomes, based on what is currently known, are delivered first. This will maximise return on investment and open up the potential to deliver value to users early.
"Co-opted working allows teams to review on a day-to-day basis the detail of what is being delivered.
"Regular conversations around scope and what is being currently worked on, as opposed to big-bang delivery of scope decided months in advance and contractually tied down, will always ensure that the client maximises the value of what is being delivered.
"You have better control of your budget if you are able to review regularly what your money is being spent on and make new decisions going forward, rather than continue down the path of a plan formulated back when you didn't know then what you know now."
2) Agile Processes
Agile methodologies are popular owing to their flexibility and intuitiveness. Could co-opted working match this fluidity, empowering clients to scale resource according to the project requirements?
"Any agile team thinks of their planning in terms of capacity. How quickly can we deliver using the people we have available?
"Planned and considered increases to the capacity should increase the throughput, with the emphasis always on small, controlled changes made as early as possible. This should mitigate risks introduced by the increased overhead of getting new members up to speed when the team grows or losing key skills when the team shrinks.
"A transparent approach to progress ensures that this control can be exerted in good time, reducing the quality and schedule risk of last minute efforts to 'go faster'.
"The challenge here is that the client may not have the skills to manage process, or may impose a more waterfall approach which compromises a lot of the potential for more intuitive/agile work practices.
"This is where the partner agency should work with the client to aid and assist process".
Co-opting, by its very nature, offers an effective half-way house where the business can retain ownership and flexibility while leveraging the skills they need when they need them
3) Skills
The issue with dev or digital skills is compound; a) a lack of skills is being reported across industries, b) the right people with the skills needed are able to charge a premium and c) you may only need these skills for a certain length of time.
Businesses may struggle to pay top rates to bring the skills in-house that they need, but even if cost isn't a pain point, finding the skills they need when they need them certainly is.
Co-opted working offers an attractive middle ground - high-value technical skills available for shorter periods of time, but working within your in-house teams and processes.
This empowers clients to keep certain tasks with their internal teams, and maximises the value and impact of investing in partner support. This could remove a huge pressure point from any digital transformation.
Bate agrees:
"Not all businesses want to manage the overhead of in-house development teams.
"Co-opting, by its very nature, offers an effective half-way house where the business can retain ownership and flexibility while leveraging the skills they need when they need them."
4) Culture and Risk
Culture change is a huge element of transformation. Bringing in new people ostensibly to help bolster existing skillsets can be difficult. Co-opted working offers the best of both - the opportunity to impart and extract learnings from the external partner, mitigating the risks associated with external hiring.
"Yes, a key element for co-opted working is for both sides to find a relationship that works for both of them. This doesn't necessarily mean a simple mish-mash of both cultures.
"A key aspect of agile development is continuous improvement of process over time. This means that while both may agree on a pre-existing framework to shape the process and working relationship at the outset that both parties should commit to review this alongside the work completed at regular intervals.
"They should talk frankly about what works and what doesn't, what can be improved and be honest about the goals or constraints that exist. Over time this builds trust and ensures maximum efficiency of the team, reducing waste and accelerating development.
"It is essential that both parties enter the relationship with an appetite to learn, a willingness to listen and an openness to change. If those key cultural buy-ins are made then the rest grows from that."
Discerning Digital's technical innovation director, Phill Clark, said:
"We are increasingly employing co-opted working with our clients, as it gives them much-needed clarity on bringing specialist technical knowledge to their teams.
"I've found that the in-house and external teams having such a close relationship really facilitates collaboration, particularly in the technical detail.
"By using smart cloud based tools we can share code, testing and deployment processes meaning there are no gaps or handover, compared to how an agency might build a solution before handing it over to the client for testing. For me, it will be the model going forward for more businesses, to maximise their digital return on investment and drive their digital transformation at a quicker pace."
Co-opted working will be the model going forward for more businesses, to maximise their digital return on investment and drive their digital transformation at a quicker pace.
Practical Digital Transformation
The key to successful digital transformation lies in the ability to get the details right and and find the right partners.
Co-opted working could be the practical solution to some of your transformation's most pressing challenges.