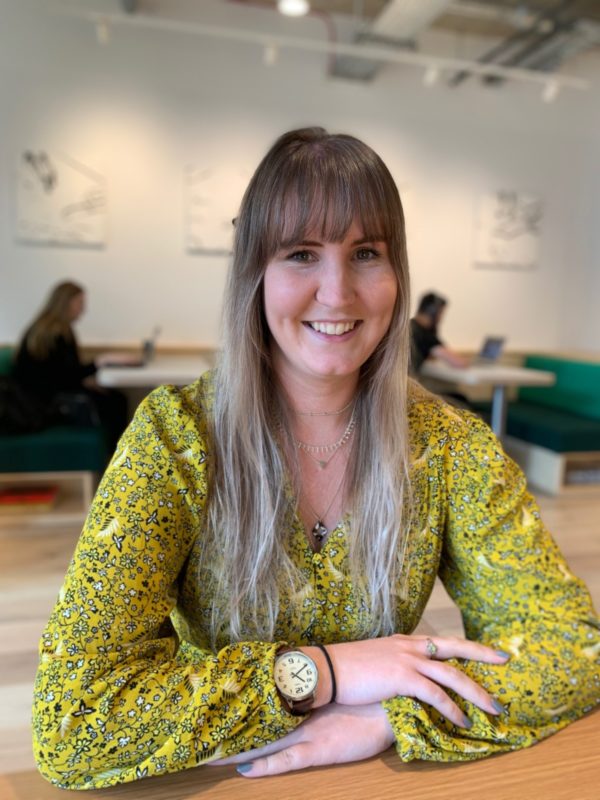 Eleven Content is growing.
One of the best things about growing as a business is the opportunity to find new talent, with new skills and a fresh perspective.
Recently, we welcomed content writer Hannah McMillan-O'Brien to the team, and she is more than delivering on all three in her first month.
Hannah loves reading, writing, is a practitioner of the art of Tsundoku and is partial to some extreme sports.
And gin.
Do read on to learn more about her first impressions of working at Eleven, what experience she brings to the team and what she's looking forward to working on next.
Tell us a little about yourself Hannah
"Born in London to Glaswegian parents, I'd bet I'm the most English sounding Scot you'll probably ever meet. I'm one of four siblings, so with a boisterous family I've always preferred spending my time paraponting, bungee jumping and white water rafting, anything with the sensation of falling. Next on my list is a skydive in Dubai.
"I love exploring different countries, in particular their culture and cuisine, I'm a big foodie and have a slight obsession with the dark tourist.
"I came to Manchester for university in 2013 and have been here since (mainly because I can buy two gins for the price of one up this end of the country).
"I studied Creative Writing and Drama at MMU with a nine month term abroad at Universidade do Minho (through an Erasmus exchange programme). I majored in non-fiction writing and directing over in Portugal with a focused on the creative language of Theatre, both physical and spoken.
"I am partial to a ceilidh and unwittingly engaged in Tsundoku (acquiring reading materials but letting them pile up in one's home without reading them). There is never enough time to get through all the books I want to read and yet I cannot walk past a Waterstones without popping in for something new.
"I am skilled in organic SEO which definitely brings out my inner nerd providing lots of opportunity to analyse not only my own content but content I independently read or collaborate on.
"When I finished my writing degree, I offered my services of proofreading and editing PhD papers of international students for Salford University. I was lucky to build my credentials and offered work assisted students studying at Luiz de Queiroz (College of Agriculture, University of São Paulo). I still support the students with their published papers now. This has been one of the highlights of my career so far.
"Since, I have invested in gaining my full CPD Accreditation in digital marketing in 2017.
What do you enjoy most about working in content?
"I love working in content because living in the 21st century, it's unlikely that I will invent a unique technology, discover a new country or be commissioned to travel to space. Writing provides me with the opportunity to be a creator and arrange words in the English language into new sentences that form hybrid content.
"One of the most rewarding parts of working in a creative industry is neuromarketing. When the reader is engaged with my content, their brain waves and mine automatically synchronise through the art of storytelling. I imagine it feels similar to the way a singer feels when the audience sings back their lyrics.
What do you see as the most important growing trends in B2B marketing?
"Podcasts! Personally, I listen to an average of 15 episodes a day. Ranging from my morning and evening catch ups with Crime Watch or Buzzfeed Unsolved, my work commutes with TedX Interviews or All Killa No Filla and throughout my day with Digiday.
"In the UK, the number of weekly podcast listeners has almost doubled in five years – from 3.2m (7% of adults aged 15+) in 2013 to 5.9m (11%) in 2018.
"Siri, Alexa, and Google are household names now. These voice assistants and the compact devices that house their digital components are practically omnipresent, and their convenient help is becoming indispensable for many homes. "Alexa - play Lewis Capaldi" or "Hey Google - what time is my first meeting this morning?"
"Soon I fully anticipate business to embrace this new form of content, much like Vogue did in 2017 when they teamed up with Google to bring consumers an opinion direct from Vogue HQ. "OK Google, ask Vogue to tell me more about Jennifer Lawrence." Other questions unlocked audio pieces about more feature articles in the issue.
"The smart speaker evolution, that has even seen Netflix' Black Mirror join the trend with Rachel, Jack & Ashley Too, offers marketers a new dynamic to their SEO plans, with more complex search and challenges to reach a 'new' audience.
What drew you to the position at Eleven Content?
"I was drawn to the Content Writer position at Eleven because I wanted to bring together my creativity and marketing qualifications. The agency side appealed to me because you're exposed to a mix of clients, industries and types of copy.
"The responsibilities described included: developing creative briefs, writing and editing a range of content and managing client relationships. It was everything I was looking for in terms of work, with the bonus of location and a small in-house creative team it sounded perfect for me.
"I am happy to report, being a Content Writer at Eleven Content does exactly want it says on the tin. Everything advertised and promised of the position is exactly what my role has been since I joined. No false advertising here!
What have been your impressions of working at Eleven so far?
"This week marks my fourth official week in the business, which feels like it has gone insanely quick. I feel completely invested and integrated in the company which is a credit to the team I am lucky to call my colleagues.
"I think I summarised my first impressions of Eleven well on my LinkedIn post, but I want to reiterate how refreshing this company is. The energy and passion each person has for their own work and each others instantly creates exciting projects.
"Here, it is the quality of work that takes priority over the stress of hitting tight deadlines. Projects are planned with creative flair in mind, which I've found has unleashed a new creativity in my ideas.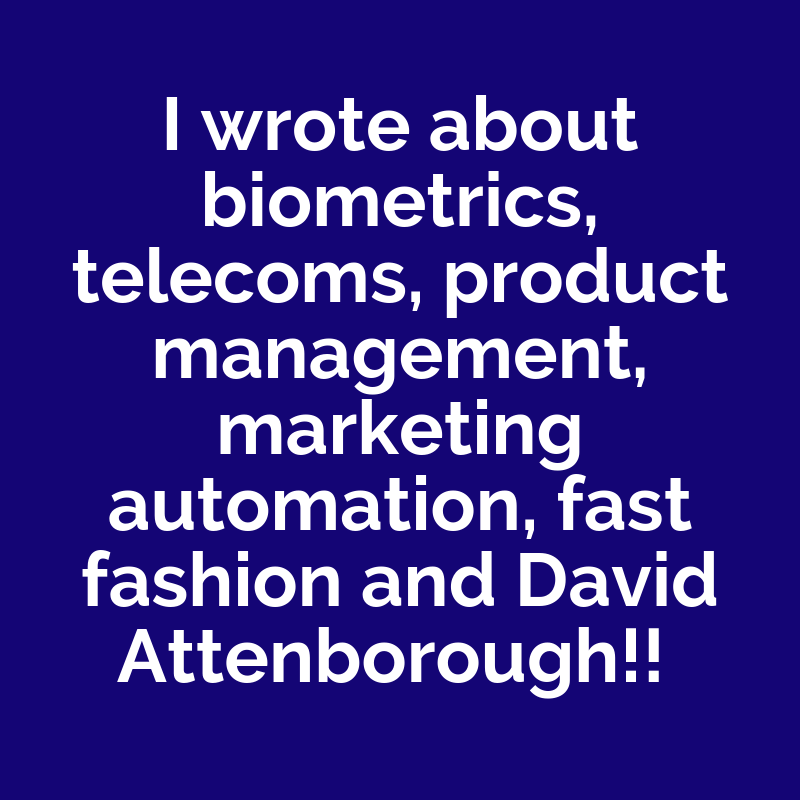 What will you be working on next?
"Up next: content, content, content! Writing every day is the priority to me and here that's exactly what I do. I get paid to do the thing I love most.
"We have a portfolio of clients in very up and coming industries, all either in the process of securing or recently winning investment, so I am intrigued to see what heights their businesses can climb to and to create the content that supports their visions.
"Eleven Content is growing, as we welcome new business to the portfolio our skill needs expand. Here everyone has a specialism with the opportunity to develop areas of interest. It is a stark contrast to traditional methods of employer demands, one that I am happy to be involved in."
Find out more about the team
We are entrepreneurial, agile thinkers and doers, just like you.