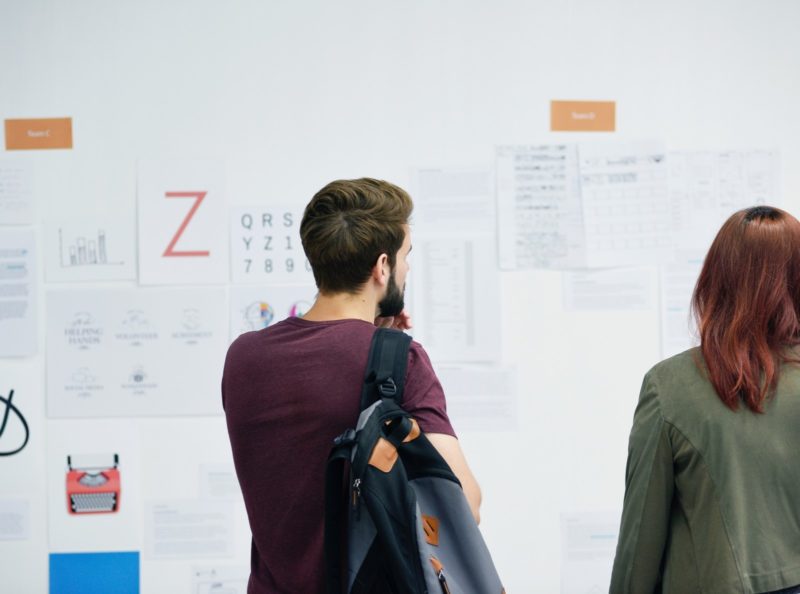 This week, Discerning Digital MD Richard Lucas shares some of our most recent client insight into the value of product sprints.
Digital transformation needn't be slow and difficult to implement; in fact it should be just the opposite.
As the pressure to serve customers in the digital space becomes ever more urgent, we're finding new and better ways to help our clients develop their ideas into actual digital products, worth investing in. Product sprints are a great way to do this.
A product sprint is an intensive process that fast tracks research, the customer journey, prototyping and testing - all in just five days. At the end of a product sprint, your great idea will be much closer to a buildable product, ripe for development.
A process inspired by the research of Google Ventures, our product sprints are already helping businesses go from idea to build, without the risk.
When a brand new sports technology business approached us with an idea for an app, we knew exactly what to do.
Removing Risk: the Starting Line
When we met the business owners for the first time, their story was a familiar one.
They had a great idea for an app but neither were technical people and hadn't previously brought any kind of digital product to market. This was a crucial realisation - knowing your sector and your customers doesn't necessarily translate into an ability to create a valuable digital product.
Wisely, they sought out several reputable digital agencies and sourced a number of quotes.
The numbers made for alarming reading.
Working closely with digital agencies ourselves, I absolutely understand this caution. Most of the quotes included long discovery phases and large contingencies, and for good reason. With so many unknowns on the table, an agency needs to be able to cover a range of possible outcomes and stumbling blocks.
Risk is one of the costliest aspects of digital transformation. It unnerves investors, unsettles vendors and leads to real financial penalties (sports pun intended).
When I heard their story, I knew the project would never move forward without these risks mitigated and that a product sprint would be the quickest and most successful way to do this.
Risk is one of the costliest aspects of digital transformation. It unnerves investors, unsettles vendors and leads to real financial penalties.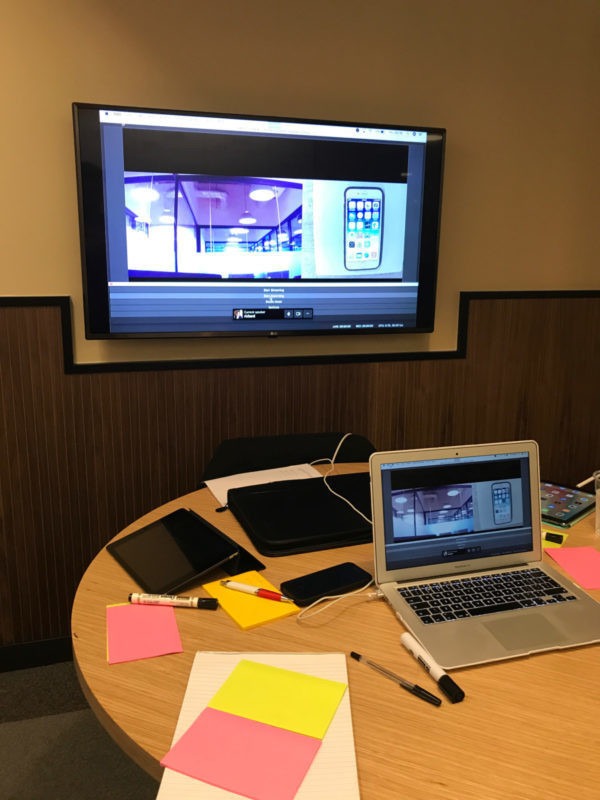 A Five Day Sprint Towards Success
Our product sprints are an intensive process and it's fair to say there were some challenging moments for the client, but to see an idea move from good on-paper to great on-screen was a real experience for them.
In under a week we helped them define the requirements of the app, plot an end-to-end customer journey and detailed customer profiles and see a real prototype, in the hands of real users.
The product sprint was an illuminating experience, and one that helped us channel our enthusiasm and momentum in a practical and constructive way. Within just five days we had visibility of a working prototype and could see it in the hands of real users.
Alex Fraser, SR Director
No Code Zone
We used a mix of tools including Adobe XD and InVision to create a rapid prototype - a working mockup of the app. Unlike traditional wireframes, the prototype displays how the app will look on a device and how people will interact with it, including hover states and dynamic transitions.
This made it much easier for our test users to give constructive feedback.
The other advantage of this approach is that you can create a real working experience and gain vital insight - all without writing a single line of code, arguably one of the most expensive aspects of digital product building.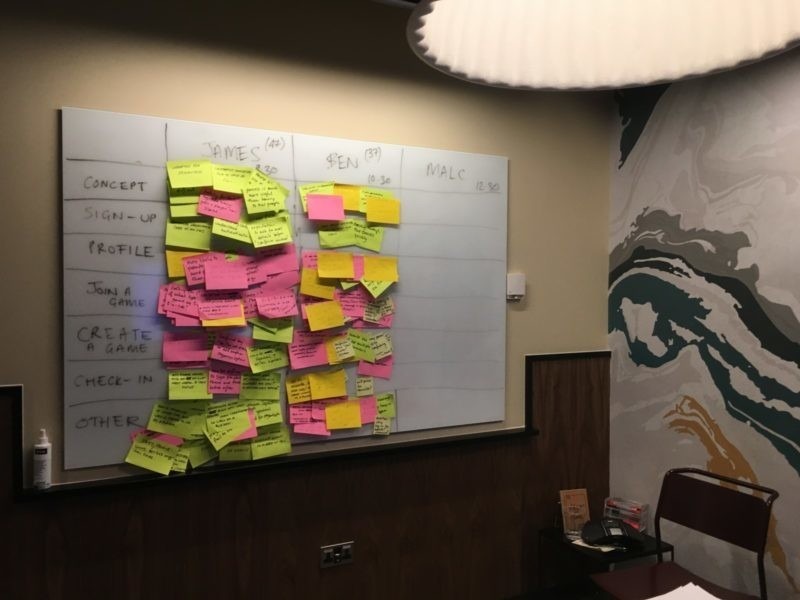 By the testing stage, we had virtually redefined the proposition from only a few days previously.
Naturally, putting the prototype into the hands of a small group of users threw out even more opportunities to perfect and refine the idea even further.
From here, we were able to collate all of the learnings and adjust the prototype for a second round of testing and exploration.
Outcomes
The outcomes of the sprint are clear.
Clarity as to what should be the product's Minimum Viable Product or MVP (a phrase that refers to the minimum acceptable features of any software product being released to market. It's a great way to get focused and prevent a protracted development process).
A much more defined concept that has been tested with real users.
Identification of issues not recognised in the original scope. Had the project moved straight to build, these would have incurred considerable developer time and cost to deal with.
A dramatic de-risking of the project.
A host of promising solutions for future releases.
But the most important outcome for us was giving our client the confidence to seek further investment, with a well-researched and defined product idea under their belt, ready to build.
With this robust due diligence, our client is currently in a great position.
In just five days, they have moved from good idea to great investment opportunity with the proof to back it up - all without writing code.
Sprinting Through Digital Transformation
Product sprints are a powerful tool in your digital transformation.
Whether you are an enterprise business or a digital agency, a product sprint can help you shorthand months of deliberation and decision paralysis, not to mention take the risk out of creating great digital products that customers need and deserve.
We help businesses and agencies of all sizes implement practical digital transformation with product sprints being a key way to see rapid change that reassures investors and secures organisational buy in.
The insight gained was invaluable in refining the idea and giving us the confidence to take it forward to the next stage of investment.
Nick Carroll, SR Director
Learn more about our product sprints and practical digital transformation