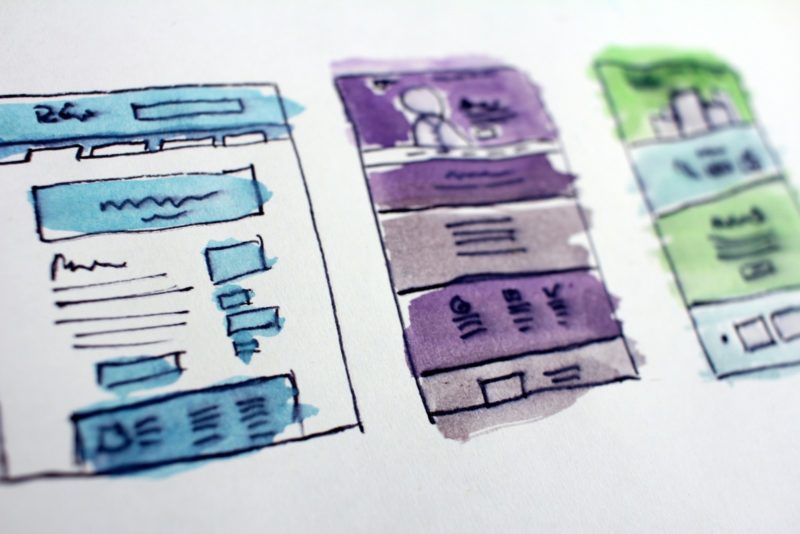 Six Steps to Updating Your Website – Step Five
We're approaching the end of our Six Steps to Updating Your Website blog series, and we hope you're feeling much more confident of a successful website launch or upgrade project. Almost there!
Step Four answered that often-asked question - why does it take so long to update my website? This week, we're taking a slightly different tack to discuss something you may not have previously considered when upgrading or launching a website, how to limit risk.
They say hindsight is 20/20 and this is often all too true in website projects, when the flaws in delivery become obvious. If you are in the early or middle stages of planning or delivering your website, you still have time to avoid unnecessary delays and risks.
Limit Risk When Upgrading Your Website
Common Risk Points
As digital consultants, we are often asked to help get delayed website projects back on track. In our experience, there are a few common stumbling blocks that may derail even the most well-intentioned project:
A lack of research, foresight or due-diligence in the planning stage resulting in unforeseen delays, e.g. technology incompatibilities or supplier contracts not being checked for exit clauses.
A failure to deliver project communication, resulting in miscommunication.
Unclear role definitions, leading to unnecessary duplication or even important work to be missed.
Top-down management is cumbersome, inconsistent or unclear so the people 'on the ground' creating the website are unsure of the process.
Project updates are too few and far between, resulting in days or weeks of wasted man-hours.
So How Can I Avoid These Pitfalls?
1. Fail to plan and plan to fail
This may sound obvious, but the more planning you can do in advance, the greater your chance of success. We advise putting more time than you think to planning rather than doing – believe us, you'll be glad you did.
In the planning stage, get feedback from everyone who needs to be involved so you understand what everyone wants from the new website, and why they want it. You may not be able to give everyone everything they want but if you understand all stakeholder aspirations, you can manage their expectations.
Think about everyone who will use the site, and what they need. Step One: How to Plan and Prepare Your Website Update of our blog series should be able to help you with that.
A great way to do this is to identify and agree with your stakeholders your minimum viable website product. What is the least functionality you can launch with and what is merely a 'nice to have'? Get more details on this in our last blog here.
2. Continual Collaboration
Now that you've identified all stakeholders, we'd advise creating a core group of decision makers from this group, one with the autonomy to make decisions quickly as issues arise. You'd be surprised how often we see poor communication as the root cause of failing websites.
Even a small website project of 2-4 weeks can get out of control so keeping everyone engaged and informed is vital. By continual collaboration we don't mean to suggest you micromanage your teams, but getting regular, quick updates (every day if necessary) will ensure you are never more than 24 hours from resolving a mistake.
3. Process, Process, Process
A process is one of your most potent defences to risks associated with a website project. A process helps you identify possible pitfalls along the way by giving you a practical schedule. We've defined a quick guide to help you develop a process; download it here.
If you are working with an agency, don't be afraid to ask for details on what they are working on - they should have your work scheduled in a planner and be able to recall details quickly and easily. Again, we're not advocating micromanagement but encouraging you to keep up to speed with the project.
Incentivisation is an interesting idea, and one we're hearing more about. Could you offer a bonus to your agency supplier if they deliver the site on time and on budget? Perhaps you could consider giving your in-house team additional holiday for the same? For every working hour, for every cog in the machine, ask yourself and your teams or suppliers if this is the optimal use of time to deliver your website the way you want it. If the answer is no, then don't be afraid to act.
And finally, every website project is unique. Leave plenty of room at the end of your project for tying up loose ends. Trust us, there will be many more than you think.
4. Legal and compliance
The legal and compliance implications of your website project are critical. Marketing standards and online communications best practice continually improve and change, depending on what kind of website you want. It's important that you understand your data protection responsibilities.
Some considerations:
Are your customer data handling processes up to speed with current regulations?
Do you have robust digital supplier agreements and contracts?
Do you have appropriate website and software terms, privacy policy, cookies and notice
to take down procedures in place?
Don't Gamble With Your Website Project
Risk is often overlooked as a facet of website development, with so many other considerations in play; both in terms of project delivery or even wider business implications e.g. legal and compliance. We hope this blog has given you some important food for thought on precluding risk.
Next week, in our final blog in this series we'll be focusing on how to measure and monitor the success of your website after launch.
Ready to be inspired? View our client work