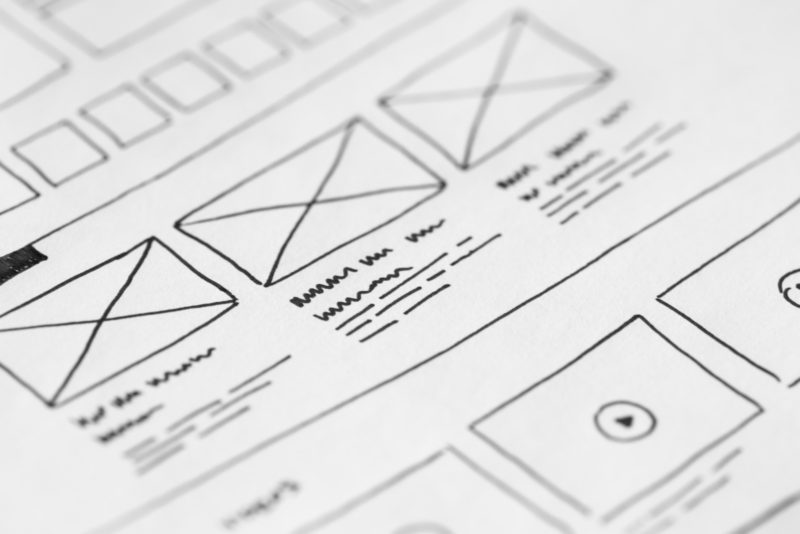 Whether you're a business owner or a marketer with responsibility for your company's website, knowing where to start with a new website project is tough, particularly when it comes to the budget.
Ask your suppliers for a quote and it's likely you'll receive a range of responses varying vastly in cost, or may even need to commission investigative work simply to arrive at a cost.
While it can be hard to offer a cost for a website project without understanding what's involved, there are certain ballpark estimates you can begin with.
We've put together a few typical price brackets with key features to help you break potential budgets down, and ensure you get the mobile-responsive site you need to support your digital strategy.
The Cost of Your New Website
Your Budget Ballpark
Option One £3k - £10k
Suitable for a new business that needs a basic website.
Suitable for campaign microsites.
Typically offers a template-based website for you to add your own text and images.
Provides a CMS for 1-3 administrators.
You may need to use bolt-on services to manage your analytics, email, search, social media and digital PR.
Option Two £10k - £30k
Suitable for businesses wanting a 'second generation' website, having outgrown a simpler solution.
Expect no compromises when it comes to the design, look and functionality.
This budget offers room for bespoke styling perhaps e.g. an 'off the shelf' solution in WordPress, configured to your requirements.
Should include CMS access for around 5-10 users.
Option Three £30 - £50k
Suitable for businesses looking for their second or third generation website.
Enables services of a development team using a reputable technical foundation with custom coding and features.
Back office administration tools for over 20 users, reducing administration and reporting.
Full or part integration with marketing and back-office tools including analytics, CRM, payment processing, order tracking, email, social media and search.
This budget could also include the creation of mobile apps.
Option Four £50 - £100k+
Suitable for businesses with a larger workforce, multiple offices or store locations, on their second or third generation website.
Access to strategic advice.
A complete overhaul of digital activity.
Inclusion of an API to allow existing and future services to connect with your website data and services.
All common customer-facing features should be included, along with preferred experimental features.
Dedicated project management.
Custom coding supported by an enterprise-level technology framework.
Full website integration with any common marketing or back-office tools, e.g. Sage or Salesforce.
The Cost of Your New Website
Struggling with the Costs of Your New Website?
Not all websites have to be custom-built. If you only require a content-light site, you could consider using a self-build service.
Self-build services are becoming increasingly sophisticated, with existing page and email templates to choose and a range of plugins, from blogging and social media apps to useful analytics and SEO tools.
We've used Wix for clients requiring a lighter web presence and found it to be a good option if no complicated databases or other technical integrations are needed.
Packages start from around £10 a month for basic hosting and access to free templates and apps. You can upgrade for additional apps, support and features. Aside from these initial costs, the only other costs will be incurred in the time required to pull the site together - these could be considerable if being managed in-house by your team.
Hidden Costs
There can often be additional costs hiding in any website project. You may have to pay for the theme you like in WordPress, for hosting, for security plugins, additional media storage - these can catch you out.
Do your research and be realistic about which budget is right for you, e.g. a self-build site won't be appropriate if you require heavyweight technical integration. The last thing you want is to have to spend your budget on professional design or development resource to rectify any 'cost-cutting' mistakes.
What's the Value of Your New Website?
Websites have moved on from the early brochure sites. Nowadays, your website should be a powerful lead generation machine - not just a cost centre but a real asset that will pay for itself in new business.
Use your digital strategy to build a business case for your new website, and you'll be able to offer real accountability, justify the investment and demonstrate the value of your new site.
Time to get your site launched?
Get in touch today