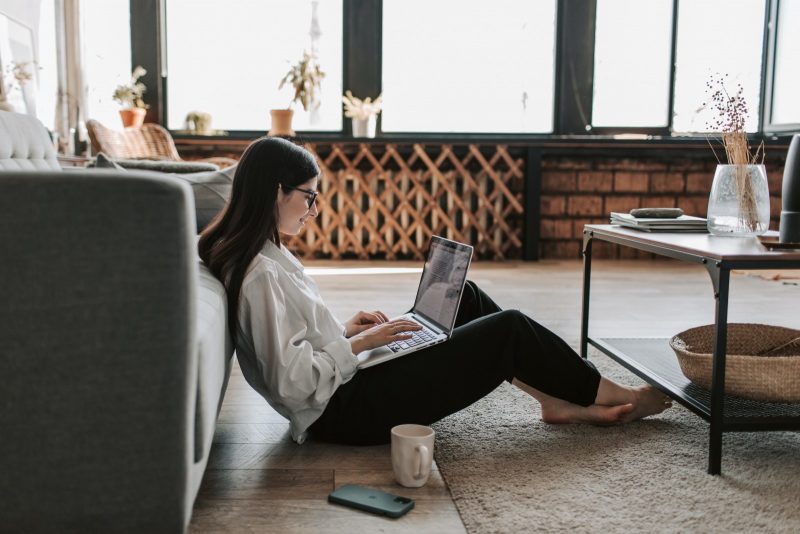 This past year, businesses of all scales and across all sectors have had to change their approach to digital services, whether they're early adopters or the late majority, there has been no place for laggards.
Social distancing changed the notion of digital services from 'nice-to-have' to essential at record pace.
With light now becoming visible at the end of the tunnel, everyone awaits the return to normality. The new normal however, is a term we've become familiar with as we've grown accustomed to our isolated practices. So what will the latest iteration of normality look like? It isn't going to look exactly like the old normal, and that's not such a bad thing.
In July 2020, a McKinsey study revealed that digital services had already bypassed years of advancement over just a few months of the pandemic, in what they described as a 'quantum leap'.
According to a McKinsey Global Survey of executives, their companies have accelerated the digitisation of their customer and supply-chain interactions and of their internal operations by three to four years. And the share of digital or digitally enabled products in their portfolios has accelerated by a shocking seven years
McKinsey, July 2020
The enablement of remote working is one thing, but over a year of restrictions has not only dramatically altered the face of operations across all industries but importantly the expectations of customers for well executed online experiences.
When it comes to marketing and customer experience, we welcome a return of physical events and face-to-face conversations and the whole atmosphere, ambience and irreplaceable excitement that comes with it, but now, this needs to complemented by the digital equivalent.
Customers, whether B2C or B2B not only want, but now expect digital options.
It can be tricky to know where to start, so let's begin with the basics...
Online business basics
Establish your Google presence - Google is the dominant route to information online. Make sure you've taken advantage of Google My Business as a free tool to promote your business profile, and website on google search and maps. Encourage clients to leave reviews to boost your ratings and visibility.
Secure your social channels - Whether you think your audience can be found on social media or not, at the very least mitigate any risk of competitor confusion by securing social media channels with your brand name and be consistent across platforms with your handle.
Review and align your customer and user experience
Conduct a regular review of your business processes to see what can be complemented online. Can you carry out orders, answer queries and provide information online that's usually face-to-face?
Share content of value to your audience on the channels they use -  Carry out customer research to understand where your audience lives online, and then provide them with valuable content that elevates your brand.
This is a very brief overview of course, and digital transformation isn't an overnight or indeed a one-year endeavour. The blessing and curse of digital technologies is that progress is always underway, and when you might choose to rest on your laurels your competitor will not. But start investing in your digital brand today and you'll be making sure you're not overlooked tomorrow. 
Remember to keep consistent with your offline brand identity, from the look and feel through to the tone of voice, consistency is key to building a memorable brand.
Don't know where to start?
We're here to help