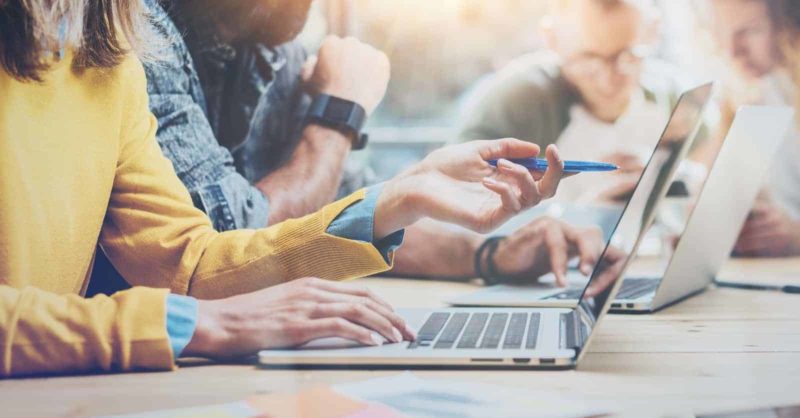 As our world becomes more digital and we continue to explore and enjoy the benefits of interconnectivity between our devices and services, the resulting security concerns can often take a back seat.
Not so this month, as we observe some interesting developments relating to security, in particular two high-profile breaches.
The first came in the form of a suspected security breach at Heathrow airport currently under police investigation, linked to the alleged misuse of staff airside security passes.
Few details have been released so far, but with concerns surrounding air travel security at an all-time high, travellers are unlikely to welcome the news that restricted zones could have potentially been compromised.
The second involves a serious data breach at accounting software firm Sage, as it was revealed that the personal details and bank account information for employees of as many as 300 UK companies may have been accessed.
Digital Security and Building Trust
The cost of such breaches is high. Commercially, your business could be liable for punitive damages if data governance and security protocols are found to be lacking, not to mention the reputational damage to your brand if such breaches make it into the public domain.
On a wider scale, wavering consumer trust in the digital security of organisations and businesses could actually hold back innovation in the UK overall, preventing us from fully exploiting the benefits of digital transformation.
A recent report by The Royal Society into cybersecurity in the UK emphasised the vital need for trust between organisations and their customers:
Trust is essential for growing and maintaining participation in the digital society. Organisations earn trust by acting in a trustworthy manner: building systems that are reliable and secure, treating people, their privacy and their data with respect, and providing credible and comprehensible information to help people understand how secure they are.
The Royal Society
The Solution
So how does an organisation begin to protect itself against growing external cybersecurity and insider threats?
Emerging security tech solutions are working hard to answer this question and one of our clients, B-Secur, is at the forefront of the field, developing a fascinating range of uses for a biometric authentication technology which verifies users based on their unique heartbeat rhythms.
B-Secur CEO Alan Foreman said of the recent security incidents:
Internal biometrics might be the key to the increased security businesses and consumers need. Biometric authentication could really have mitigated the risks of both of these incidents, restricting access to key databases and physical areas and preventing unauthorised use by third parties. I strongly believe that we'll see a dramatic rise in the use of internal biometrics in particular, in the fight against cyber crime over the next five years.
Alan Foreman, CEO, B-Secur
Beyond the Tech
It's clear there is a great challenge here for CTOs in keeping up with the demands of digital security, and as ever, we believe the challenge is greater than just the tech.
As with any other element of digital transformation, building in robust security practices is dependent on one crucial thing - cultural change and acceptance.
Execution is vital, and you'll need to be ready to assume full responsibility to equip your business for dealing with these advanced new threats.
Some key considerations include:
Securing executive buy-in for any system or infrastructure changes at the earliest stages - you'll need this continuing top-level support.
Putting in place a clear and transparent rationale of the potential costs to the business of a data breach and the efficiencies your planned solution will yield. Nothing will garner support quite like these factors.
Investing in training and education right across the business, clearly communicating at each step and taking your teams on a transformational journey with you.
(This article originally appeared on Manchester Digital).