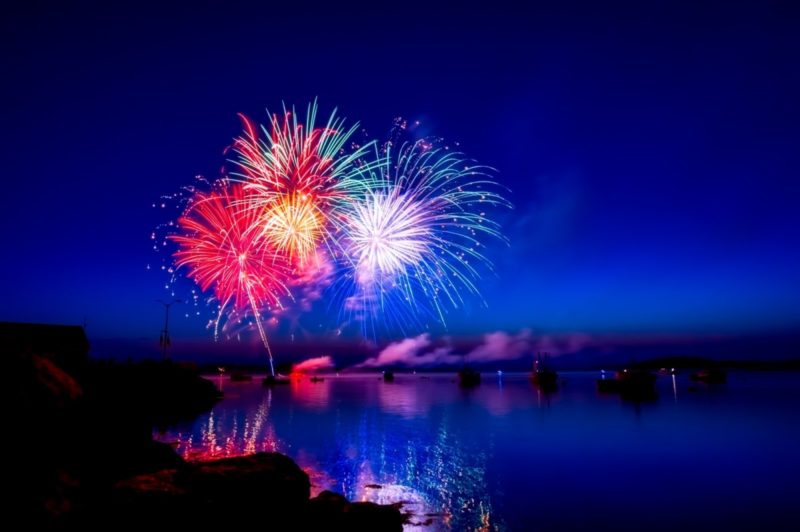 2018 is already upon us and no doubt you've already beginning to tackle some of your biggest digital challenges for the year ahead.
Before you do, take some time out to look at this compilation of what we think are some of the best articles out there on predictions and trends for 2018 in top digital disciplines from strategy to website design.
We've chosen each article to help, guide and inspire every aspect of your transformation, so freshen your outlook for an energised 2018.
Digital Transformation and Strategy
Inform your big thinking with these new perspectives
- Gartner: Top 10 Strategic Technology Trends of 2018
Watch this video for a compelling visual look at big tech topics that look likely to disrupt the digital landscape over the next 12 months to five years.
- 10 Books to Jumpstart Your Digital Transformation
Forbes' Chief Insights Officer Bruce Rogers and Inc Digital's Michael Gale offer up a recommended reading list to put you top of the class in digital transformation.
- IDC FutureScape: Worldwide IT Industry 2018 Predictions
IDC Research is one of the most authoritative voices in the digital transformation world, mapping global values and thematics. The 2018 report is purchase-only but the Digitalist offers a concise write-up of key points. Spoiler: cloud adoption is vital.
- Strategic Predictions for 2018
From bots and AI to counterfeit reality and fake news - the digital innovation landscape will continue to fragment in 2018 and CEOs need to continue to discern between the endless technologies and choices. This is a great list of statistics and pointers to help do that.
By 2021, at least 50 percent of global GDP will be digitised, with growth driven by digitally-enhanced offerings, operations and relationships.
IDC FutureScape: Worldwide IT Industry 2018 Predictions
Technology
AI, bots, apps and more
 - Transform Our World Tech Trends
What does the future of our world look like? These predicted trends from Fortune give us an idea.
- Tech Trends to Keep Your Eyes On
The Next Web outlines a similar list of trends but with a few additions with cybersecurity and net neutrality - important tech topics you should be aware of.
- Important Tech Trends, By the People Who Invest in Them
This is an interesting take on the trends lists format, with insider insight from leading VCs, well placed to highlight where tech is growing, and its funding is flowing.
- 10 Up-to-Date Mobile App Design Trends for 2018
A practical guide to how the look and feel of apps is likely to develop this coming year.
- 12 Mobile App Development Trends for 2018 That Will Redefine Your Business
Taking your app to the next level will set you apart from competitors. Make your app faster, safer and more useful with these tips.
Customer Experience
Also referred to as CX, the customer experience should be the bedrock of your digital transformation.
- Customer Experience Trends for 2018
How will new regulations impact the "age of engagement" with customers? How transparent should companies be about their use of AI? Find out.
- Bots About to Get Better At Customer Service Than Humans
Think AI doesn't apply to your business, or only in the future? Think again - it's rising in prevalence and getting smarter by the day.
- This is What the CX of the Future Looks Like
Insight from leading C suite figures about what CX will look like now and in the future.
By the year 2020 customer experience will overtake price and product as the key brand differentiator
Walker
Digital Marketing
Get closer to your customers in 2018 
- Ten Marketing Trends to Act On in 2018
The state of digital marketing in 2018 - what works best today?
- Marketers' Own Predictions for 2018
Powerful predictions from people in the know - a must read for your marketing team.
- Digital Marketing Trends for 2018
Top insights from the Digital Marketing Institute with practical advice on platforms and brand loyalty.
Design
Keep your website design up to date for a competitive edge
- 10 Graphic Design Trends
2018 will be a year of modernising graphic design trends from the past and diverging from the (literally) flat design landscape of recent times, says 99designs.
- Web Design Trends for 2018
Designers predict the biggest web design trends for the year ahead, from colours to fonts.
- Stock Images for 2018
Stop with the boring and obviously stock imagery. Adobe's Head of Content advises on the new trends in stock photography.
2018 - Your Digital Year
We hope you found this list useful - keep it to refer back to over the year and make 2018 the beginning of your transformation journey.