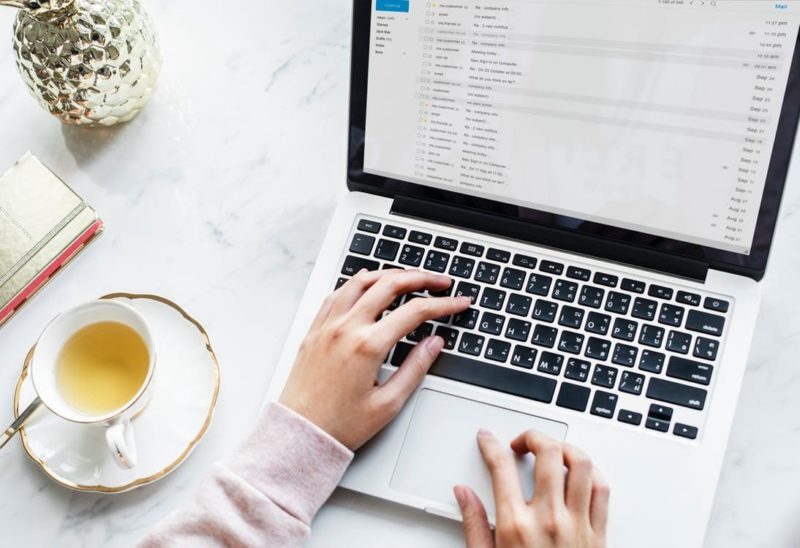 B2B content marketing is a moving target, so it pays to stay agile.
In our previous post, we reviewed the benefits of Marketing Automation for productivity and quality leads. In this article, we take a look at the importance of email marketing within your marketing strategy.
Is Email Marketing Dead?
With all the talk of video, artificial intelligence, virtual reality and podcasts, you could be forgiven for letting your email strategy slide.
If so, you could be missing out on vital customers.
The truth?
Email marketing is as strong as ever. It may possibly be the best strategy for your business.
The proof?
Based on 2018 research, email marketing is still ranked as the most effective marketing marketing channel, beating all social media including pioneering Facebook.
Why is that? With the popularity of new channels, why is it a concept that predates the internet by the wide margin, is still one of the most effective marketing strategies?
The answer is simple. People use email more than other platforms.
Email Popularity
A recent report shows that 3.8 billion internet users had an active email account. That means that half of the planet's population uses email regularly.
Since many people have multiple email accounts, the number of worldwide email accounts is growing at a faster pace than the number of email usages. The average number of email accounts per use ratio is about 1.75 in 2018.
Email is such a powerful channel for engagement that companies can be tempted to increase the frequency of sends. The problem is when the content of that is irrelevant, or there's just too much of it, it can turn your prospects off.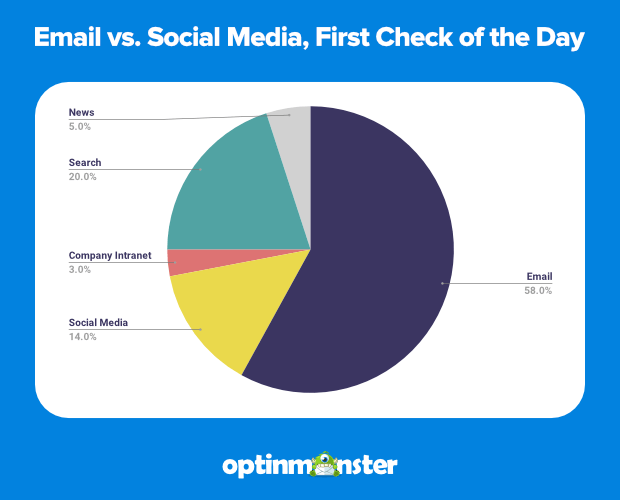 Seven Reasons To Use Email Marketing
One-to-one interaction >> SMS messages share many similarities with email, as an unspoken rule, people expect SMS messages to be both important and urgent. People expect email to be important but not urgent. Ultimately, people don't get annoyed by a non-urgent email, but they do with a non-urgent text.
Driven action >> Direct email is the best method of direct response marketing there is. The purpose of direct response marketing is to send customers targeted messages that drive specific actions — buy a product, read a blog, join a newsletter, refer-a-friend, any business goal.
Definitive consent >> Users have opted into hearing from you, they're more than willing to open those messages and learn about the latest products, sales and how you can benefit them.
Strength in brand awareness >> The personality of a brand's marketing communication is consistent with all points of contact with the consumer. By keeping to a tone that is representative of its values a brand will evoke confidence and reliability in the eyes of their customer.
Trackable ROI >> Businesses are constantly asked to prove effectiveness and ROI of all marketing efforts. Using the ROI calculator it's easy to real-time track the return on investment (ROI).
Personalisation >> By creating segmented lists of say, prospect, active customer and 'want to re-engage' you now have the opportunity to target each group personally. Rather than alienate prospects by sending them product enhancement material the business has the opportunity to nurture the customer by way of interesting tips and strategies.
Lead generation >> Not everyone who joins your email list will be ready to make a purchase. Email marketing gives businesses the opportunity to capture new visitor's attention and nurture the relationship with helpful and informative content.
Today, email marketing is delivering huge return for marketers willing to invest in proper targeting, building quality data and sharing the right content.
Despite it being relatively easy to get started with email marketing, remember you're a guest in the inboxes of your subscribers. Your emails are always just one click away from losing their interest. So always send strategic email content designed with the individual in mind.
Contact Eleven for help with your email marketing